**This post contains affiliate links for products I recommend.**
Get a couple of black and white polka dot throw pillows like these I'm about to show you and bring in a fresh and inviting new look! Alongside a few solid color accessories, they will wake up a tired room with their energetic appeal. They'll also match well with almost any other color you have too.
I love this pattern because it evokes in me a kind of retro 50s look. Once I had a few outfits with this design on a hot pink background and I really stood out, like I almost belonged at some type of soda shop, lol.
When I look at some of these cute cushions I also like to think of a bed comforter I got once that had a solid color on one side and reversible on the other with a vast array of colorful spots. I could pull back the hem a little and get the best of both worlds.
You can get that fun and cheerful look too; take a look at what I have found for you today!

Plush Black and White Polka Dot Pillow


Black and White Polka Dot Pillows 4 Pack


Large Black and White Polka Dot Accent Pillow with Piping


Micro Dot Pattern Black and White Decorative Pillow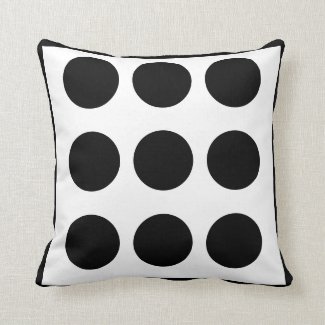 Large Dot Black and White Toss Pillow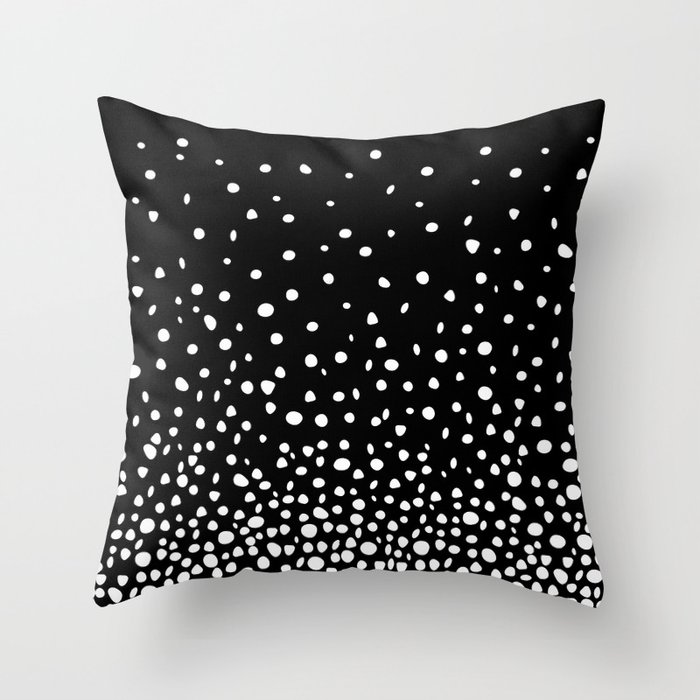 Black Throw Pillow With White Rain Dot Pattern